Roof Pitch 101
Choosing your building's roof pitch can seem like a tough decision but it really comes down to just a couple of factors. If you live in an area with heavy or consistent snow, an increase in roof pitch may be a good idea. You do however need to weigh the increase in roof pitch against the fact that a higher roof pitch will increase the price of your building. For most of our customers, a 1:12 roof pitch is the best choice for their building..
Low Roof Pitch Facts
1:12 bears as much snow weight as 6:12

1:12 is the most popular roof pitch
High Roof Pitch Facts
Higher Roof Pitch = Higher Cost

Higher pitch helps snow slide off
What About Doors, Windows, Insulation Etc?
After we deliver pricing for the base building package you can discuss the customizations you would like to add with your building expert at General Steel. We recommend that you only price out framed openings at the beginning so you can shop your doors, windows and other components locally.
Standard Building Features
Primary and Secondary Framing

1:12 Roof Pitch

26 Gauge Roof and Wall Sheeting

Fasteners

Sealants and Flashing

Deluxe Trim Package

Ridge Cap

Plans and Drawings
Popular Additions
3070 Man Door

Sectional Door

Roll Up Door

Horizontal or Vertical Slide Windows

Insulation

Insulated Stucco Panels

Light Transmitting Panels

Gutters and Downspouts
How Does My Locale Influence the Price?
Our buildings are engineered with your location in mind. Whether you live in an area like Miami with high wind speeds or Montana with its high snow loads or California with seismic activity, your building will be designed to accommodate the atmospheric conditions common in your area. Providing us with your zip code allows us to zero in on these factors and engineer accordingly.
Frequently Asked Questions
What does intended use have to do with price?
Buildings for that are high occupancy (churches, gymnasiums) or buildings that are essential occupancy (ammo storage, schools, government buildings) require a different level of engineering. Another example would be a building that needs to be loaded for an overhead crane, this would also require more engineering.
Do you deliver to my state?
Yes! We deliver to all 50 states. We've even delivered our buildings to Russia, Mexico, Turkey, Afghanistan and Africa among other international destinations.
What is the most important cost factor in building pricing?
As a commodity, steel is susceptible to dramatic price swings. If the price of steel increases, your building price will too. Luckily we keep our team up to date with the latest price predictions and trends so they can advise you on when you should pursue your steel building project.
What happens after I receive my quote?
Our team will work with you to make sure we've covered all the details associated with your project and provide you with a formal line item proposal.
Do you provide construction services?
Yes! We have the largest network of qualified metal building contractors in the industry. We can provide you with a quote for concrete and erection or other construction services you may need at the time of your formal proposal.
General Steel Buildings
Structural Warranty
50 years
Final Pricing
Will not be undersold
The Competition
Structural Warranty
1 year manufacturer's warranty
Final Pricing
Subject to change orders
"When I built my house in 2003, I put in a 400 amp service knowing that I was going to have my dream shed. Thirteen years later, I got the opportunity and couldn't be happier. The quality of materials is outstanding. Knew there would be glitches, but General Steel was very responsive. I am happy with my decision."
Karen and Craig

, Happy Valley, OR

"After relying on a training barn about a 1 hr away it was clear our own would be better. After figuring out how & where put it we contacted General Steel and found it was within budget. We use the barn daily for dog training."
"Purchased a steel building for the purpose of a "man cave." We erected the building ourselves and are appreciative of the straightforward instructions and clear labeling. We recommend this company and product to those who have asked and admire the finished product. Thank you for your service and product."
"I built this shop myself (no contractors). It wasn't as hard to put together as anticipated. I only put the smallest amount of insulation they offered, maybe should have went with more but even the smallest amount, it only got down to 33 inside. It's easy to heat and I love it."
"I've always wanted a big shop to play in. Most men dream of a shop bigger than the house. My dream came true. I couldn't be happier choosing General Steel for my building. I get so many compliments on Facebook when I post pictures of my shop. I will always recommend General Steel for any building."
Available Products
Depending on your location and budget, you may be interested to know that we can discuss several product options including our I-Beam and C-Channel buildings as well as tube frame carports fulfilled through our light gauge division Discount Steel.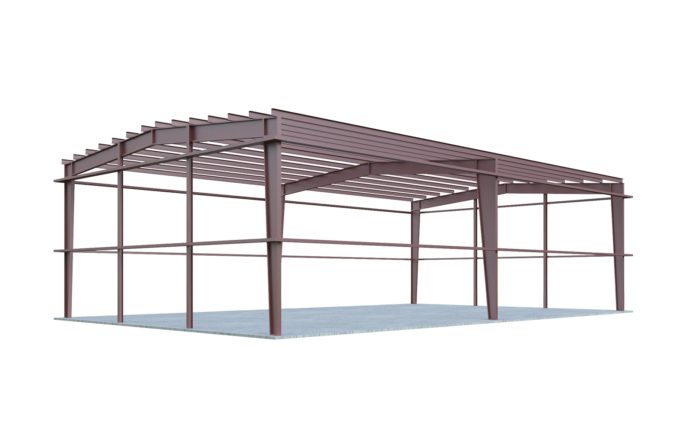 I-Beam Buildings
Flagship product for the General Steel brand, designed for any use imaginable and delivered to any location.
Building Packages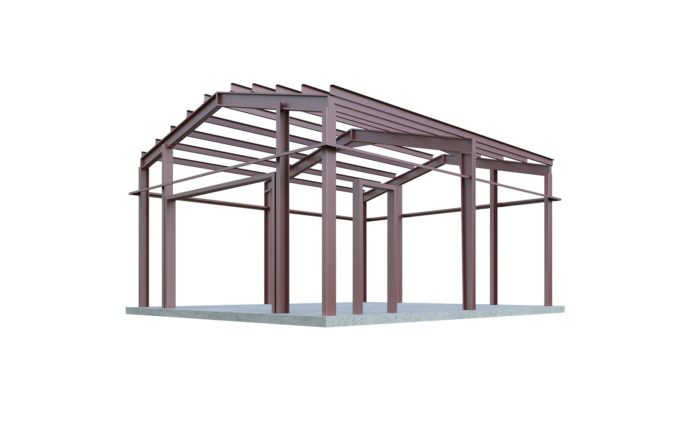 C-Channel
Are available to be delivered to select locations. Provide an all steel structure at a lower price than I-beam.
C-Channel Buildings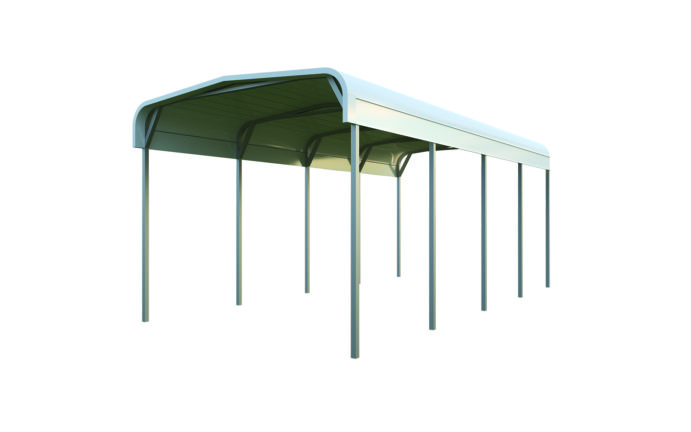 Tube Carports
Sold through our light gauge division Discount Steel, these provide an affordable structure for temperate climates.
Carport Kits