Woof! General Steel engineered steel buildings are an outstanding choice for those looking to build an efficient, cost-effective indoor dog park.
For over 40 years, General Steel has been supplying prefabricated steel buildings for use as indoor dog parks throughout the country. We specialize in the design and fulfillment of steel buildings that can be customized to include virtually any feature you need, from framed portals to your choice of roof and siding colors.
Indoor dog parks require an ample amount of obstruction-free interior space so dogs can run freely, unhindered by building supports. With a quality steel building from General Steel, interior support-free interior spans are available up to 300 feet in length. That's plenty of room for playing fetch, chasing toys, and frolicking with other dogs!
Reliability, Strength, and Fast Build Times
Building a new indoor dog park is a significant investment. General Steel stands behind every steel building we supply by including a 50-year structural warranty that we back ourselves. That means even if the steel manufacturer goes out of business, General Steel will still be here to continue supporting your building warranty well into the future.
Our Steel Indoor Dog Parks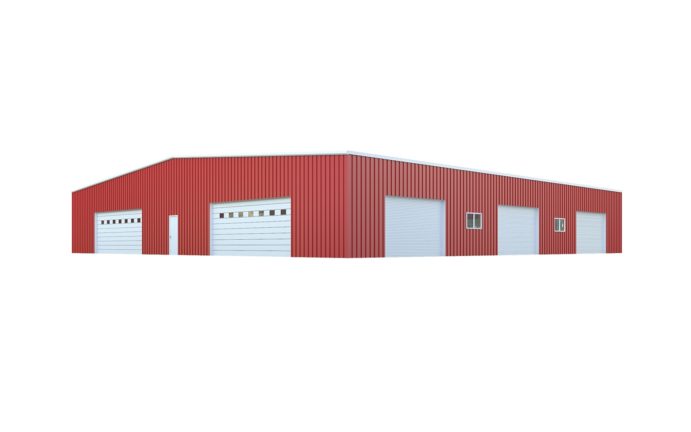 100x100 Warehouse
The 100x100 metal warehouse package is one of the most popular choices for a warehouse business because of its...
SIZES, PRICES AND SPECS
Having a single point-of-contact with the nation's top supplier of steel buildings is one of the best parts about buying a new indoor dog park from General Steel. We're with you every step of the way, from initial design all the way through to final building commissioning.
Get a Free, No-Obligation Estimate
Ready to see a price quote for an engineered steel building customized to be used as an indoor dog park? The General Steel team is standing by right now to crunch the numbers and provide you with a guaranteed lowest quote for the steel building that's right for you.
To get started, head over to our Price Your Building Online page. We'll be in touch shortly with your quote and to answer any questions you might have. We look forward to working with you!