If you're considering the pros and cons of using a steel-framed building as a 5-bedroom home, you might be surprised to learn just how cost-effective and efficient this choice can be.
Contemporary building styles that use wood framing might be less expensive to construct initially, but there's a trade-off for that lower cost. General Steel provides a superior alternative: long-lasting, energy efficient, prefabricated steel building kits fully customized for how you want your 5-bedroom home.
For more than 40 years, General Steel has been supplying developers, investors, and individual consumers with kitted steel buildings that contain everything necessary to erect a great-looking, durable 5-bedroom home with a floor plan unique to the customer.
From the size, interior framing, color, and window/door locations, everything is customizable. Our team works with you to design, engineer, and ship a complete 5-bedroom home solution that is worry-free and state-of-the-art.
Our 5 Bedroom Buildings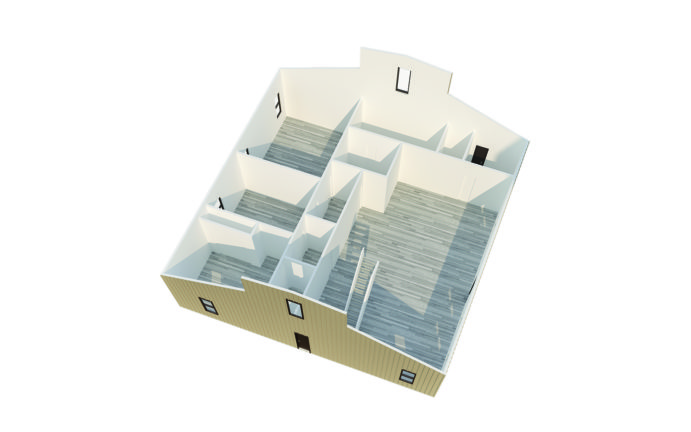 60×60 Barndominium
A 60x60 barndominium building from General Steel is an efficient solution for home owners looking for a...
SIZES, PRICES AND SPECS
Uncompromising Quality, Long-Lasting Warranty
General Steel has long-standing relationships with some of the biggest, most respected steel manufacturers in existence.
These US-based manufacturers work alongside our designers and engineers to fabricate, inspect, and ship complete 5-bedroom steel homes that can be constructed 40% faster compared with comparably sized wood-framed homes.
And, because steel is impervious to fires, termites, and rodents, there's less ongoing upkeep to worry about. General Steel 5-bedroom steel homes are also designed for optimal energy use, driving down the cost of heating and cooling season after season.
Industry Exclusive Warranty
General Steel is the only steel building supplier that offers a 50-year primary framing warranty with every steel building we sell.
This warranty is backed by us, not the manufacturer. This means that, even if the steel manufacturer goes out of business, your 5-bedroom steel home will still be warranted against manufacturer defects.
Furthermore, building paint is warranted for 40 years. Roof warranties of 20-25 years are also included, depending on your roof choice.
More Choices from America's Leader in Steel Homes
General Steel also maintains buying relationships with leading suppliers of insulating panels, windows and doors, and faux stone siding. We can leverage these relationships to provide a complete 5-bedroom home solution that contains as few or as many enhancements as you need.
Have something special in mind? Want to check the feasibility of a specific 5-bedroom floor plan? Great! We love collaborating with our customers to develop the perfect steel building for the use case.
Throughout our four decades-long history of being in business, we've supplied thousands of high-quality steel homes to customers throughout the United States. These homes are built to stand the test of time, and we're looking forward to working with you to bring your steel building dreams to life.
It all starts with a free cost estimate.
To get the ball rolling on a quote for your customized, 5-bedroom steel home, head over to our Price Your Building Online page, and give us some basic information about your building dimensions and location.
Our team will crunch the numbers and zip over your steel building quote in just a few business days.
At General Steel, our mission is the success of your 5-bedroom home construction project. Let's get started.