Bion Crossfit, Kory Faber, Tuscon, AZ

Kory wanted to build a CrossFit gym in Arizona. He came to General Steel with a vision and with the help of our design team, Kory designed and opened Bion Crossfit in his hometown.

Rob, Chicago Yacht Works, Chicago, IL

"General Steel showed me how I could own a space tailored to the needs of my business and for less than renting."

Raccoon Creek Golf Course, Littleton, CO

"I'll tell you, this building from General Steel is exactly what Raccoon Creek needed, I wouldn't change a thing. It was very professionally done by General Steel."

Frontier Mechanical, Denver, CO

"We have a sheet metal shop, offices and warehouse. We also decided to purchase a steel building from General Steel so we could start maintaining our fleet of 90 vehicles on site."

Dan, Master Electrical Contractors, Denver, CO

"With this building we have our office, warehouse, maintenance and field people here. It basically gave us a base which is what we needed to really succeed."

Dave, Monument, CO

"We are certainly proud of our General Steel building. 100 years from now our wood frame house will have problems, but our General Steel building won't!"

Gene, Scottsdale, AZ

"Five stars does not seem to be enough for General Steel. Ryan Clark gave us recommendations. It was a big project, but with all the help, it went smoothly."

Ben, National Packaging Products, Commerce, CA

"Take it from a successful entrepreneur, if you need to expand or start a new business, you need General Steel."

Dave, Mukilteo, WA

"Delivery and fabrication was perfect! Permitting was a bit difficult but the guys at General Steel assisted and made it happen. Looking back, this project was a great success."

First Council, Newkirk, OK

First Council Casino needed to choose the right structure for their multi-use facility. View the finished casino building & learn why they chose General Steel for the job.

University of Central Florida, Orlando, FL

When the University of Central Florida wanted to upgrade to an indoor football facility, they turned to General Steel to complete the project. Learn why!

Jake, Adrian, OR

"This building was built by myself and my wife. We hired one man to help with the roof. I made all the weldments for the foundation, the concrete was finished by a contractor."
Plan and Navigate Your Project Successfully
We have solutions and guidance, no matter where you are in the process of building.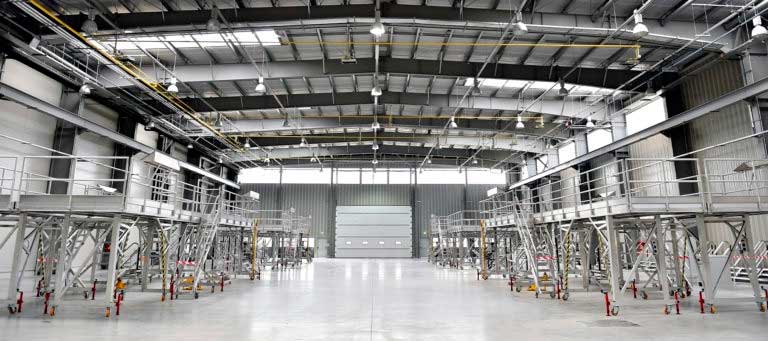 Metal Building Solution Finder
Use our steel building solution finder to browse by intended use, view completed projects and recommended sizes.
Metal Buildings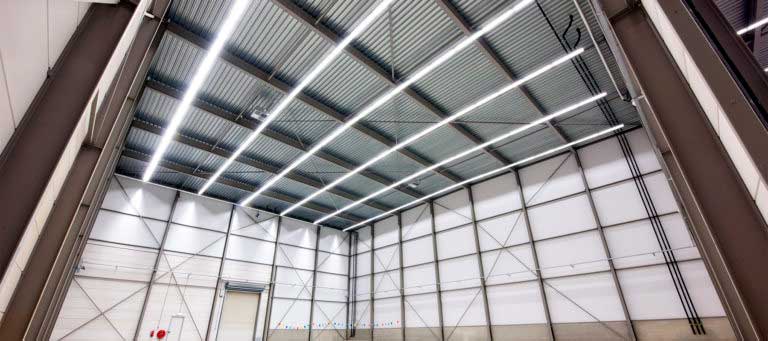 Building Customizations
From doors and windows to faux stone siding, there are hundreds of ways to customize your General Steel building.
Customizing Your Building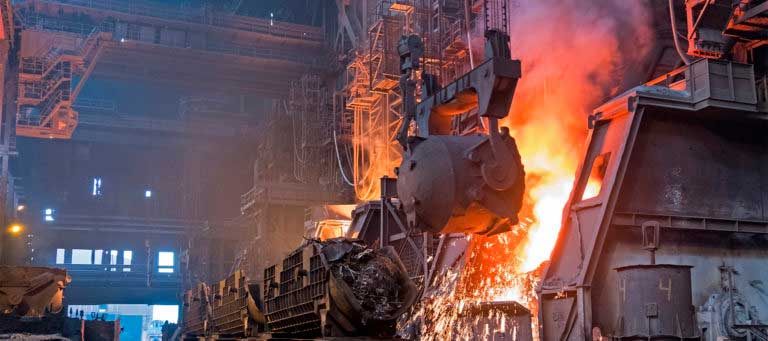 Cost 101
Discover what affects building prices including the current price of steel and how the tariffs are influential.
Building Costs 101
"Great experience. I would give 10 stars if the site would allow it. Doak the salesman was awesome. He really went above & beyond for my project. I'm very happy I chose General Steel."
"Great experience, I have had many compliments on the building the quality is outstanding. The whole General Steel team did a fantastic job. I have already recommended General Steel to others and will continue to do so, couldn't ask for a better company!!"
"The experience was awesome. I was given great information on the building and given an excellent deal. I really appreciate the help what was given to me as it guided me towards the correct size building needed for my purposes."
"Really Good experience, the salesman was great he explained everything in detail, with no high pressure. I am glad I chose General Steel for my project."
"Excellent customer service. Questions were answered promptly. Would definitely recommend General Steel to others."
"I am thoroughly impressed with the General Steel team. Everyone I have spoken with has been extremely helpful. I am very happy with my decision to go with General Steel for this project and would recommend General Steel to anyone looking for a steel building."
"All about the customer service. Through all phases of my job, concerns, and support throughout! Really appreciate all the attention and personal touch. Felt like I was talking and dealing with friends. Luke and Bruce really helped me out. Thanks again. Last stop shop for metal garage/building."
"Really good experience, the project coordinator was very helpful, it's nice dealing with someone who seemed truly interested in my project. He made suggestions that allowed me to get accessory items I wanted and stay within budget, without high pressure. I am happy I chose General Steel."
Most Popular Building Sizes
Base Building Package + Components = Your Custom Steel Building Kit
Base Building Packages
100x150
Popular Use: Commercial
If your business manufactures large products such as windmills or needs to store substantial...
50x100
Popular Use: Agricultural
Our 50×100 steel building is one of our most versatile and popular sizes. With 5,000 square feet of...
20x24
Popular Use: Agricultural
This 20×24 base building package can feature numerous customization possibilities. Depending on the...
100x100
Popular Use: Agricultural
One of the many benefits of prefab buildings is the column-free interior design, which is a standard...
24x30
Popular Use: Auto Repair
Our 24x30 metal building kit is a highly customizable space. Because of the 30' long sidewall, you...
100x200
Popular Use: Agricultural
Our 100 x 200 steel building package is the most efficient and economical way to get 20,000 square...
200x400
Popular Use: Basketball Court
Our building system can be clear span up to 300' which makes this 200x400 steel building a versatile...
40x60
Popular Use: Brewery
40×60 metal building packages are one of our most popular sizes for both businesses and private...