Carport vs Garage

Which Building is Right for You?
Do You Need a Carport or Garage?
If you are planning to put up a structure to give you space to park your cars, you might be debating between a garage and a carport. They can both help protect your car from snow, rain, hail, and sun, and can be attached to your home so you can get to your car without getting drenched during a downpour. While they are both good places to park a car, they are fundamentally different structures that can serve different functions.
Carport and Garage Solutions
Below are examples of General Steel garage and carport solutions designed for one, two and three car storage.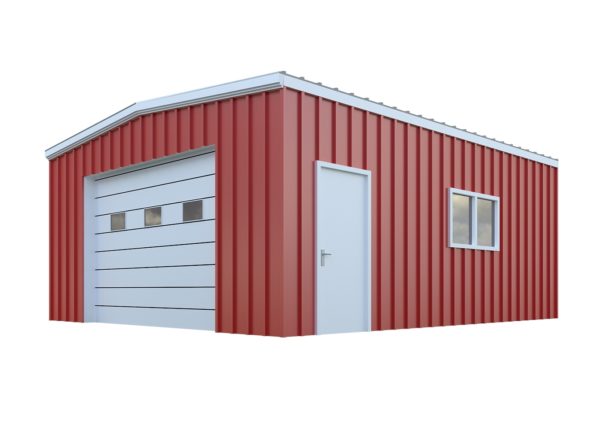 VS
20x20 Carport vs 20x20 Garage
If you're looking for a storage solution for one vehicle, the 20x20 carport and garage offer ample space. As you can see, the carport and garage can come in your desired height, making it a tailored space for a car, truck or even a camper or boat.
One Car Storage
VS
24x30 Carport vs 24x30 Garage
Featured here are two 720 square foot covered spaces, designed for two car storage. The carport is a bit more versatile as you can park the vehicle from any side of the structure whereas the garage can only have one door on either the sidewall or endwall.
Two Car Storage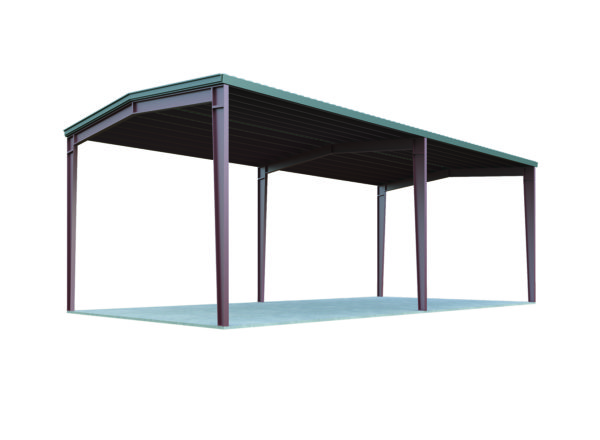 VS
20x40 Carport vs 40x60 Garage
Similar to the two car storage examples, the 3 car garage requires a larger building than a 3 vehicle carport. The garage image above shows two sectional doors on the sidewall but this building can be equipped with 3 garages doors, one in each bay.
3 Car Storage
Carport versus Garage Pros and Cons
There is more to consider outside of functionality when deciding whether a carport or garage is the right choice for you. Each solution has its advantages and disadvantages, but one distinguishable fact to remember is that a carport can be converted into a garage at a later time. So if the pros and cons of a carport are more favorable to you at this point, you can always opt to enclose the carport when your budget or needs change.
Carport Pros
Can be less expensive

Fast and easy to build

DIY friendly

Can be attached or detached

Can be used as a patio or covered outside workspace

Might not be subject to building codes

Shelters your cars

Can be converted into a garage later
Garage Pros
Increases property value

Secure place to park

Weather tight

Can be attached or detached

Can be used as living space

Can be used as workshop

Can be climate controled

Can be expanded
Carport Cons
Less security for vehicles

Does not provide storage space

Less likely to increase property value

Cannot be a living space
Garage Cons
Take longer to build

Can be more expensive

Subject to more building codes and permits

Style needs to match the property
Garages Features More Customization Options
Garages, on the other hand, are fully enclosed structures with four walls, which gives you a fully secure structure to park your cars. You can select any combination of colors for the roof, walls and trim to match the style of your home or choose to outfit a garage with numerous siding choices like stucco and faux stone.
Construction Timelines
Both a garage and carport need to be built on a concrete slab, which needs to be poured on level ground. Once you have that, you can begin construction.
If you are building a carport, it can be erected in as little as a few hours, whereas a garage will take longer as you must attach the wall panels. Carports are not as likely to be subject to building codes and you most likely do not need a permit to build a carport. If you think you might want to convert a carport into a garage later, we recommend purchasing an i-beam carport rather than a tube frame carport to fully support the additional weight.